4 tags
Kelly Bishop is drinking a gin martini on bunheads...
TJ from GG is in bunheads tonight!!!
HAPPY NEW YEAR!!!! 2013 :)
4 tags
MERRY CHRISTMAS EVERYONE!!!!
hope you have had an amazing day so far with your families/friends! enjoy the rest of the holiday season as well :)
9 tags
read a really good fanfic yesterday that i wanted...
http://www.fanfiction.net/s/8784273/1/ it's java junkie, hope you guys like it as much as i did! 
1 tag
VOTE CARLY ROSE!!! 1-855-843-9301
1-855-843-9301 1-855-843-9301
5 tags
if anyone is a fierce five fan, follow my new...
http://longlivefiercefive.tumblr.com http://longlivefiercefive.tumblr.com http://longlivefiercefive.tumblr.com http://longlivefiercefive.tumblr.com http://longlivefiercefive.tumblr.com
4 tags
Happy Thanksgiving To All My Lovely Followers!!!
Hope nobody is deep frying turkey along with everyone else in your house and hope you have an amazing day!!! Be thankful for everything <3
paige-number-11 asked: So on the last episode of Go On (which is this new comedy with Matthew Perry) Lauren Graham was on! It made me super happy! :)
sooo after 15 days, i got my power back on monday...
and i got my cable back yesterday and FINALLY got my wifi back today!! complete normalcy has been restored, thank god!!! i'm gonna try to get back into the groove of the blog so bear with me!!! 
IF YOU LIVE IN THE US & ARE REGISTERED, DON'T...
6 tags
Text Red Cross to 90999 to donate $10 to Hurricane...
please, so many people lost their homes and cars and everything they own! it's only $10, it will automatically be billed to your phone. they use it for clothes, food, and getting people's lives back together after the disaster. please, every donation counts!! 
hurricane sandy is a bitch
i know that i don't regulary post on this but i just wanted to take a minute to tell you that i'm trying now to get back in the groove of things. but i can't post at all now because of sandy. i live on long island (in new york) so the hurricane hit us pretty hard. it didn't hit my town nearly as hard as some of the horror stories of new jersey, staten island, the fires in...
passed my road test whooo!!!!
5 tags
Anonymous asked: did you go to camp lohikan???
6 tags
12 years ago today, the first season of Gilmore...
(October 5th, 2000) Happy Birthday Gilmore Girls!!!!!!!! You'll always share a special place in all of us and thank you for all the memories!! 
hi everyone, i would like to apologize for kind of neglecting making memories lately. i didn't realize how tough it would be to keep up with this blog on top of school, homework, music, etc. i really am trying my hardest to keep it going and active but it's really hard work to do it all. so please please please bear with me and thank you for sticking with me while i'm only...
5 tags
POLL: What's your favorite Rory/Logan moment?
if anyone has snapchat add me: melissadorogoff
you're in for some really pretty pictures of me if you snapchat me!  tell me your username and i'll add you too!!!! 
4 tags
if anyone here watches grey's anatomy and watched the season premiere this week. omg omg omg. bawled my eyes out 
my iphone came today whoo!!! it's been a long...
8 tags
POLL: If(really when) Lorelai & Luke got married,...
a LOT of fanfics have this and personally i just think it wouldn't happen. yes, chris wasn't always there for her throughout her childhood but i think in the big picture he was a pretty good dad considering their circumstances and that both lorelai and rory wouldn't want to take away his title of dad. also it'd be weird for rory to call luke dad, just plain weird. but hey,...
it's funny how we all watch the same show with the...
Anonymous asked: in my imagination Rory is gonna find Jess somehow, and they're gonna be together. they're perfect for each other. Logan was ok, they were cute and all.. but Jess was real love..
Anonymous asked: First of all, I hope to God that didn't happen with Rory and Logan. Second of all, the spelling of the characters' names in that post killed me. Lorelai* and Sookie* !!
Anonymous asked: So there's an episode where suki is telling laurelaie about a couple that dates all through college then they break up an move to opposite ends of the country and marry different people and eventually find their way back to each other. Am I the only one who realized that literally is EXACTLY what happened with rory and Logan?! He proposed to rory after graduation and he was moving to San...
fair-ophelia asked: CAT KIRK.
emilyinhouston asked: I've always wanted to see more of Collin & Fin. What are your thought?
4 tags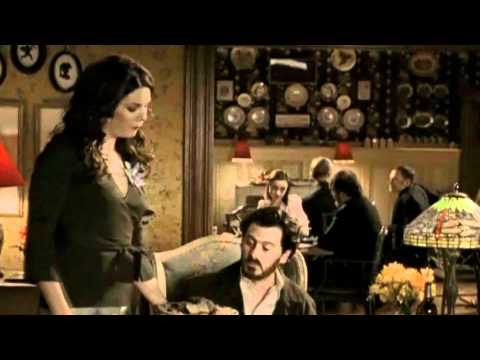 8 tags
POLL: What's your favorite Luke/Lorelai moment?
bored out of my mind
teaandballoons asked: Actually, I heard that they didn't give the show closure because at the time of writing/filming the finale, they didn't know if they would be going for another season and needed to keep that an option. So yeah, that's what I've heard/believe.
rosebud4011 asked: For years I have watch reruns every morning at 8 on tv & the Soap net shows 3 episodes on Saturdays & Sunday's. Anyway I watch all the episodes (which are in a different part of the series) & I just realized that yes I watch them because it's the best show ever but also because we didn't receive closure. I just watched the series finale of Weeds & it was great. They...
fearlesslyme asked: I always wished they showed Lane and Zach at the hosiptal when the twins were born. I get why they didn't because Rory or Lorelai wasn't there.. but their lives were a big part of the story, like they're wedding and baby shower.. I just wished they showed them holding the twins when they were born. thats all i ask!! haha
ask me questions!!!!
'A House is Not a Home' was on abcfamily
i can't even. so many emotions i can't 
ughh so i'm going on a road trip to visit a...
and i dont have my iphone (cas i lost it in spain) and i have no other forms of entertainment so this is literally gonna suckkkkkk. and like i thought i put my movies on my old like shitty ipod but they didn't like download properly so now i can't view them and it just sucks ughh so that's my rant i'm so pissed!!! at least my iphone 5 is ordered and will come soon so i can...
im-a-little-sasspot asked: i love when luke asks lorelai to marry her and when she looks at him like he was crazy he says "just looking for something to shut you up"
Anonymous asked: where i live there's a channel that plays gilmore girls weekdays at 5, the on saturdays from 10 til 3 they play the 5 episodes they played during the week- so every saturday i have my own mini gilmore girls marthon xD
3 tags
Anonymous asked: I love your blog so much! <3
emilyinhouston asked: Where's a good place to watch free online?
4 tags
Happy Birthday to Alexis Bledel!!!!!!!!
i can't believe she's 31!!! i still imagine her as high school/college student rory in gilmore girls and always will!! hope you have a great day alexis!!!